CSSF is fortunate to have an industrious, multi-talented, resourceful group with a collective 'anything is possible' approach. All have proven themselves able to maintain their perspective and a sense of humour under the often demanding conditions of work at sea. Expertise is exchanged readily and cross-training is mandatory. Through their individual and combined efforts they have gained the respect of scientists, commercial customers and ships' crew alike.
President & CEO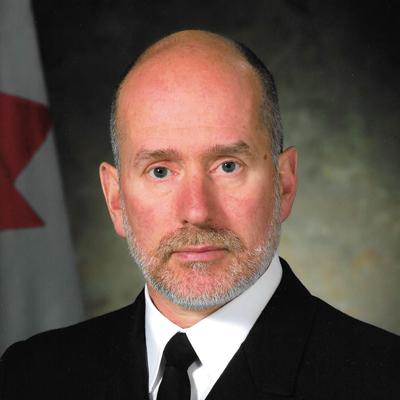 Douglas Bancroft
President & CEO
+1 613-266-6916
This email address is being protected from spambots. You need JavaScript enabled to view it.
Doug joined the Meteorological Service of Canada (MSC), Environment Canada in 1981, and then served progressively in several weather centres. He eventually became Officer-in-Charge of the west coast Meteorology and Oceanography Centre. He then accepted a promotion to the Fisheries and Oceans Canada (DFO) in 2000 as a Senior Science Advisor. In 2003, and was promoted again to the position of the national DFO Director of Oceanography and Climate Science. Doug returned to MSC in 2006, as the Director of the Canadian Ice Service, and Co-Director of the Canada-United States North American Ice Service. Doug was promoted to Director General of the Canada Center for Remote Sensing with Natural Resources Canada in 2010. In 2013 Doug retired from the Public Service and transitioned to the Private Sector. Doug is currently the President of EO DVC LTD, an earth observation consulting company, serves on three Board of Directors, and is a Visiting Scientist at the School of Earth and Ocean Science, University of Victoria.

Doug was appointed President and CEO of the Canadian Scientific Submersible Facility in March 2017.

In addition to his civil service career, Doug was a member of the Royal Canadian Navy (reserve) for thirty-eight years. He has commanded six HMC Ships for various periods at sea, Port Security Unit Four and HMCS CARLETON (Canada's largest naval reserve division). His last active duty mobilisation was as one of three hand-picked senior naval officers standing 24/7 in the Vancouver 2010 Winter Olympics Theatre Command Centre.

Doug holds a BSc in Physics, a specialised undergraduate diploma in meteorology, and an MSc in Physical Oceanography.
The Team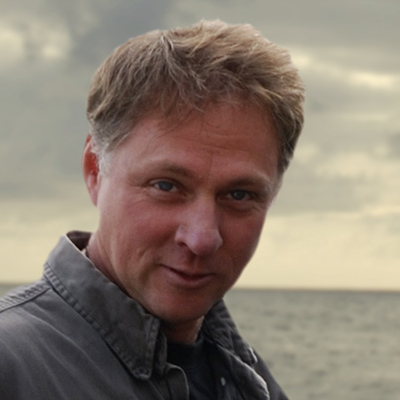 Keith Shepherd
General Manager
+1 250-655-5096 ext.101
This email address is being protected from spambots. You need JavaScript enabled to view it.
Keith began working with research submersibles in 1981. The offshore engineering and management company, Highland Technologies Inc. was founded by Keith in 1995 and has been retained by the Canadian Scientific Submersible Facility to manage CSSF and direct ROPOS operations since that time.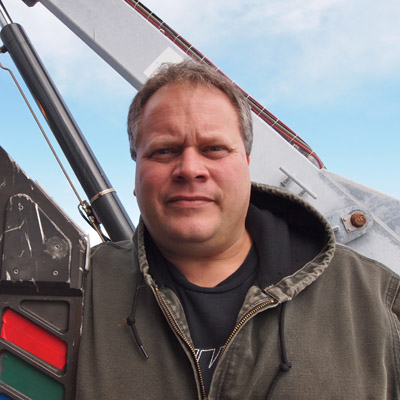 Keith Tamburri
Operations Manager
+1 250-655-5096 ext.102
This email address is being protected from spambots. You need JavaScript enabled to view it.
In addition to project management, Keith provides support for ROPOS' electronic and electrical systems, and the integration of new equipment. Keith has been providing engineering, management and operational support for numerous corporate, science and private submersibles since 1989. Beginning his work with the ROPOS ROV in 1992, he joined the CSSF team in 2002. Keith holds a Diploma of Technology in Robotics from BCIT.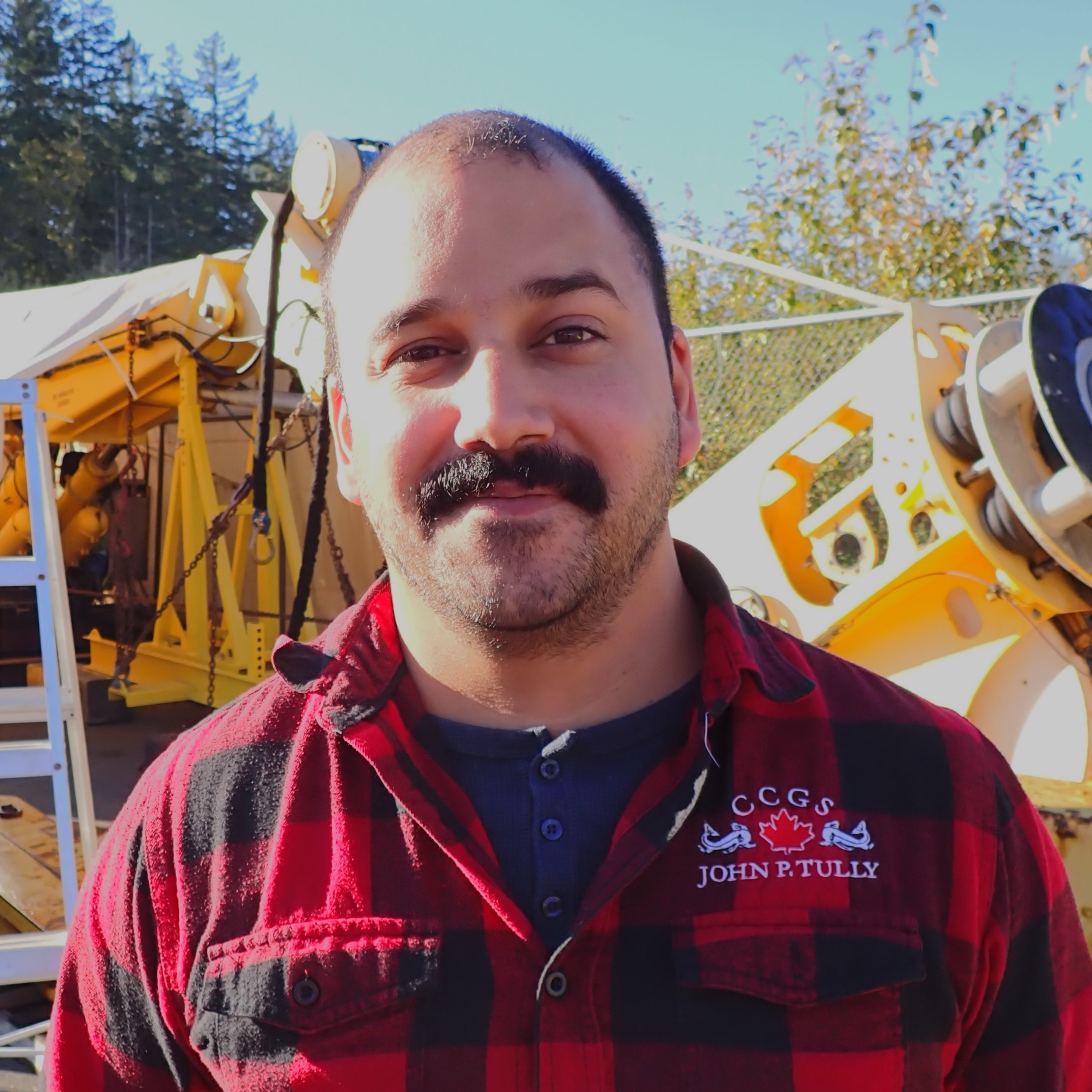 William Glatt
Manager, Science & User Support
+1 250-655-5096 ext.103
This email address is being protected from spambots. You need JavaScript enabled to view it.
Will acts as a liaison between the ROPOS Team and CSSF's clients. He ensures that the Science Team is adequately familiarized with our tools, samplers, data products, logging system and digital camera controls and that the system is properly prepared for the Science Team's needs, so that they may gain the most out their time with ROPOS. Will joined CSSF in 2022 and has a decade of experience in ocean instrumentation and electronics. He holds a Bachelor of Technology degree from Memorial University and an ROV Technician Diploma from Memorial University's Marine Institute, Canada.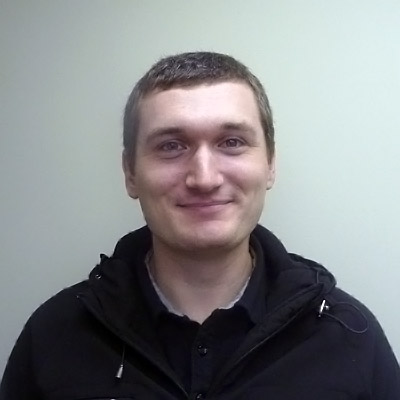 Peter Lockhart
Manager, Mechanical Systems
+1 250-655-5096 ext.109
This email address is being protected from spambots. You need JavaScript enabled to view it.
Peter is the Mechanical Systems Manager at CSSF and joined the team in 2011. He is responsible for the upgrades and maintenance of all the ROPOS mechanical systems and enjoys the unique projects that are involved with subsea work. He was also involved in the design of Schmidt Ocean Institute's ROV SuBastian, as well as designing custom science equipment and piloting Amundsen Science's ROV in the Canadian Arctic. Peter studied Mechanical Engineering Technology and has a background in manufacturing and working with underwater logging machines.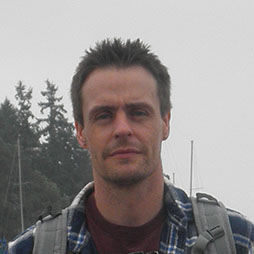 Barry Brake
Manager, IT and Navigation
+1 250-655-5096 ext.111
This email address is being protected from spambots. You need JavaScript enabled to view it.
Barry provides vehicle electronics, information technologies, and navigation support services for the ROPOS systems. He gained extensive experience with inertial navigation system while working at iXBlue for over 8 years prior to joining the ROPOS team in 2012. Prior to his work with iXBlue, Barry spent 8 years in the Canadian Navy as an Electronics technician.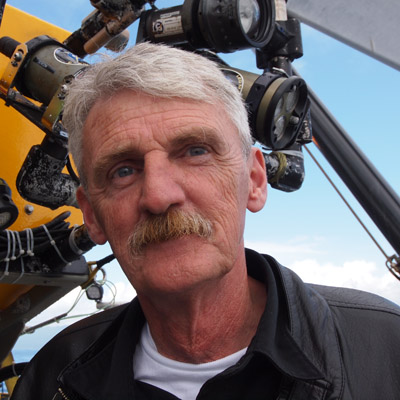 Ray Morgan
Electronic and Imaging Technician
+1 250-655-5096 ext.108
This email address is being protected from spambots. You need JavaScript enabled to view it.
Ray provides vehicle electronics, information technologies, navigation and imaging design and support services for the ROPOS systems. He has a Diploma of Technology in Electronics and Trade Qualification as a Power Engineer 2nd Class. Ray is a photographer who has travelled extensively by boat on the North Coast of BC and Southeast Alaska. You can see his photographs online at http://bcmarina.com.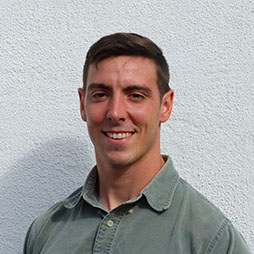 Luke Girard
Mechanical Technician
+1 250-655-5096 ext.107
This email address is being protected from spambots. You need JavaScript enabled to view it.
Luke is responsible for providing design, integration, and support to various mechanical systems at CSSF. He joined the team in 2016 and holds a B.Eng in Mechanical Engineering from the University of Victoria. He has a keen interest in oceanography and subsea vehicles.
Administration
Laurie Tiesmaki
Manager, Finance and Administration
+1 250-655-5096 ext.100
This email address is being protected from spambots. You need JavaScript enabled to view it.